What are the Most Beneficial Surveillance Camera System Features?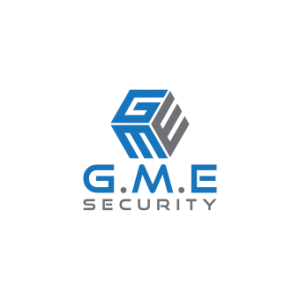 A surveillance camera system is one of the most proficient security measures that you can integrate into your property. A high-quality surveillance camera system will help deter unwanted visitors and criminal activity like property invasion and theft. GME Securityserves the security industry as a designer, manufacturer, and supplier of high-end surveillance camera systems, CCTV technology, and quality security product accessories. Our team consists of surveillance camera system aficionados who demonstrate a passion for technology design, integration, advancements, and more. Our experiences and knowledgeable surveillance camera system engineers are consistently working toward the improvement of our product designs and their capabilities. At GME Securitywe strive to provide our clients with cutting edge security system technology products. During our years of serving the security industry, we have established close connections to some of the world's best camera and electronics manufacturers in order to bring our camera, DVR, and other surveillance technology designs and prototypes to life. The connections that we've forged with the world class manufacturers who help assemble our technology allows us to offer our clientele state-of-the-art surveillance camera system at some of the best prices available in the industry.
Surveillance camera systems
There are several benefits that a high-quality surveillance camera system can provide your residential or business property with. At GME Security our goal is to make high-value security products at highly economical prices. We stand by our products with confidence, and even offer our customers lifetime U.S based technical support services when they select our team at GME Security for the provision of their surveillance camera system. We carry a wide assortment of camera styles and products; we are confident that we can pair you with the perfect surveillance camera system for your property's specific needs. There are several secondary features that you can have integrated to consider when you are looking to integrate or modify a surveillance camera system for your home or business. Some of the best features available today for integration with a high-quality surveillance camera system include:
Motion Detection Capabilities
Night Vision
Wide-Range Field of View
Movement Cameras (Panning / Tilts)
Sound –  Mics and Speakers
High-Definition Resolution
Wifi Cable Systems
Motion Detection
The integration of motion detection cameras has brought numerous advantages to the security industry. Motion detection capable cameras allow property owners to receive notifications via mobile device whenever a motion detection sensor has been triggered. With a motion-detection enabled surveillance camera system, you can configure your system so that you will be notified when there's any activity outside of normal hours. This is a simple yet very effective method of ensuring that your property is safe and that no one that shouldn't be present is. GME Security can provide you with high-quality surveillance camera system technology and motion detection cameras.
Night Vision
In recent years night vision capabilities have become one of the most sought after surveillance camera system features among current security technology. A high-quality surveillance camera system with night vision means that you will be able to capture footage in low- to no-light situations. Having a night vision, or infrared, cable surveillance camera system is highly beneficial for the protection of residential and business properties because much of the criminal activity that occurs such as theft is planned and carried out under the cover of night. GME Security can pair you with some of the best infrared capable surveillance camera system technology in the industry.
Field of View
Motorized zoom lens capable cameras are ideal if you are looking for a surveillance camera system with a fair amount of control of your field of view. If you have been looking to get the most field of view capabilities from you surveillance camera system you should select cameras with motorized zoom lens. Field of view refers to the scope of vision that you'll typically have over the visible world at any given point in time. For cameras, the field of view is simply the area span that the camera is able to capture with current configuration settings, applied zoom, and camera angle. A motorized zoom lens cable will give you the most control over your current field of vision in a convenient and easily accessible way.
GME Security has extensive experience helping supply full high definition security camera systems for businesses of all kinds and sizes. This means that no matter what your property's specific needs our team can expertly work to meet them. At GME Security we fully customizable surveillance camera system packages.
https://www.gmesecurity.ie/wp-content/uploads/2017/06/GME.LOGO_.white_.png
0
0
Gavin Malone
https://www.gmesecurity.ie/wp-content/uploads/2017/06/GME.LOGO_.white_.png
Gavin Malone
2017-08-22 12:47:29
2017-08-22 12:47:29
What are the Most Beneficial Surveillance Camera System Features?